Electrical Inspections in Murrieta
Serving Temecula & Surrounding Areas
Electrical inspections are a critical component of property management. Having a professional electrician conduct an electrical inspection on your property ensures that everything is in proper working order and that no issues are looming that could potentially cause a fire. Electrical issues are the number one cause of fires in properties and should be inspected regularly. 
Our electricians at Epic Electric are highly trained and experienced in performing electrical inspections for residential and commercial properties. We are also very accessible to our clients and can come out to conduct the inspection and provide a report quickly.
Call Epic Electric at (951) 441-3007 or request an appointment online today to schedule an electrical inspection for your home or commercial property!
Why Electrical Inspections Are Important
Electrical inspections are important for a number of reasons. They can help identify small issues before they become big problems and potentially save your property from being damaged in a fire. They can also help identify ways to improve the efficiency of your home's electrical system and save you money on your monthly bills. Lastly, electrical inspections can help identify safety issues and ensure that your property is up to code.
The benefits of electrical inspections include:
Identifying potential fire hazards
Improving the efficiency of your home's electrical system
Reducing your monthly electric bills
Ensuring compliance with current codes and regulations
Identifying safety issues
Depending on where you live, your property may be required to undergo certain electrical inspections. For example, in California, all rental properties must undergo an annual electrical inspection. Check with your local municipality to see if inspections are required in your area and what those inspections entail.
What Causes Electrical Issues?
Electrical issues can occur for a variety of reasons. If you have a home or commercial property that is older, you may notice that the wiring has begun to degrade over time and potentially cause issues. Another common cause of electrical issues is when a property owner attempts to do their own electrical repairs and messes up. Electrical repairs should always be left to a professional electrician, as even a seemingly small issue can become a large problem if left unchecked. Lastly, if you live in an older home, you may notice that your property's electrical system is outdated and not up to current codes.
Some of the common causes of electrical issues include:
Old or outdated wiring
Poor installation
Tampering with the electrical system yourself
Fire or safety hazards
Ensuring Your Property Is Up to Code
Depending on the age of your property, electrical inspections may be required to ensure your property is up to current codes and safety standards. Electrical codes change on a regular basis, and new research is conducted regularly to identify ways to make electricity safer for consumers while reducing the overall usage of electricity. Electrical codes protect both consumers and the environment, and help ensure that all homes and commercial properties are safe. If your property is found not up to code, the cost of the repairs can fall onto the property owner, which can be costly and potentially hazardous if the repairs are not conducted by a professional electrician.
Don't wait. Schedule your electrical inspection by calling Epic Electric at

(951) 441-3007

today! We offer our services in Murrieta and Temecula.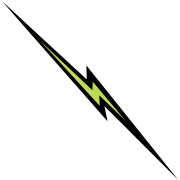 "Danny came out and solve the problem within 20 minutes and also told me how to save some more electricity by switching out my lights to LEDs"

- Mike B.

"The people there spoke to me with respect, diligence, and understanding."

- Oscar A

"I would refer Epic Electric to anyone I know. Their service, knowledge, and prices are fair."

- Lynn H

"Brandon was awesome! He was very professional. He finished the tasks we needed done in a timely manner. The office administration was helpful in getting me an appointment scheduled within the week."

- Glenn

"Wow it was done really quite quickly considering the amount of work. You can imagine the importance of having correct wiring for a commercial space, truly I'm over the moon to be able to work with this team."

- Orion S

"Great pricing and great work. Electrician did a great job setting down plastic to minimize any debris from falling on carpet and furniture while cutting holes in his area."

- V. Munoz