Rewiring Services in Murrieta
Whole-Home Rewiring Services in Temecula & the Surrounding Areas
Since the fifty years ago, the use of electricity in the United States has dramatically increased by almost 500 percent. In the busy atmosphere that constitutes modern life, all of us require reliable sources of electrical power to complete daily tasks, from charging our toothbrush to cooking a gourmet meal to drying our hair after a shower. The problem is that even though our use of electrical appliances has grown exponentially – not only how often we use power but in the amounts of power we use at a time – the wiring that delivers our electricity can sometimes still be decades behind. This is especially true for older residences, which are almost never up-to-date on the safety codes that are renewed every four years.
Even if you built your house yourself, it is critical to receive dedicated rewiring services in Murrieta from time to time. Rely on Epic Electric to keep your house safe and fire-free with our detailed rewiring check-ups.
---
Contact us now at (951) 441-3007 or send us a message online to get a complimentary estimate for your rewiring needs in Murrieta.
---
Signs Your Home Needs Rewiring
Electrical fires are devastating at any season, but they have been especially catastrophic in the extreme drought California has been facing for many years.
Do not take a chance on having your home burned down, but get in touch with our team as soon as you notice any of these suspicious signs:
Your Breakers Constantly Trip - Your circuit breaker is what will kill the electricity to your home when their is too much power going through the wires. It helps keep appliances from getting damaged as well as your home from power surges. But, if this is happening frequently whenever you plug in anything, it may be time to think about rewiring your home.
Old Wiring - Old wiring in your home wasn't designed to withstand today's technological demands. If your home is over 50 years old, it may be time to look into updating the wiring in your home. Rewiring an older home can also increase the safety of your home by reducing the chance of an electrical fire.
You frequently smell burning or smoking odors from your outlets and wires - If you notice a persistent burning smell in your home, that smell may be coming from your home's wires. If you home's wiring is suffering from faulty wires or loose wires, it can create a spark that will singe the wires within your walls. This is a problem that should be addressed right away.
The Importance of Reliable Rewiring
It can be challenging for homeowners to determine whether their house is in need of rewiring, particularly if they did not construct their home from scratch, as is often the case. Some people might assume that their electrical system is fine if their breakers are not frequently tripping. However, there are many scenarios where residents can benefit from rewiring, even if they are unaware of any immediate warning signals.
For example, houses with aluminum wiring are much more prone to fires. This is because aluminum does not conduct electricity well, which causes it to overheat and increases the risk of sparking a fire. Homes that have experienced extreme weather conditions, overly exposed to scorching sun or downpours of rain, will usually have hidden, damaged wiring, while places unfortunate to be infested with rodents often succumb to chewed, fraying electrical wires.
Depend on Our Insured, Licensed Technicians
Never try to handle rewiring on your own as a DIY project, as this dangerous task could cause you to be electrocuted, resulting in severe injury or even death. If you are worried that your house needs to be rewired, immediately get in touch with our experts at Epic Electric. Our professionals are devoted to preserving the health and safety of you and your family, as well as your house. You can trust our licensed and insured experts to efficiently take care of any rewiring services in Murrieta.
---
Call us today at (951) 441-3007 or contact us online to keep your home safe and secure with effective rewiring.
---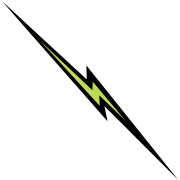 "Danny came out and solve the problem within 20 minutes and also told me how to save some more electricity by switching out my lights to LEDs"

- Mike B.

"The people there spoke to me with respect, diligence, and understanding."

- Oscar A

"I would refer Epic Electric to anyone I know. Their service, knowledge, and prices are fair."

- Lynn H

"Brandon was awesome! He was very professional. He finished the tasks we needed done in a timely manner. The office administration was helpful in getting me an appointment scheduled within the week."

- Glenn

"Wow it was done really quite quickly considering the amount of work. You can imagine the importance of having correct wiring for a commercial space, truly I'm over the moon to be able to work with this team."

- Orion S

"Great pricing and great work. Electrician did a great job setting down plastic to minimize any debris from falling on carpet and furniture while cutting holes in his area."

- V. Munoz