Home Security System Installation in Murrieta, CA
Home Protection with Deep Sentinel
A well-designed security system is a vital part of keeping your home safe. With so many options on the market, knowing which to choose can be difficult. At Epic Electric, we can help with the decision. Our professionals install the Deep Sentinel security system. The system uses advanced technology and has live Sentinels monitoring your property 24/7. The Sentinels respond to potential threats and request police assistance when necessary.
Epic Electric is focused on providing customized solutions for our customers' needs. When you call us to discuss your Murrieta home security system options, we'll assess your property, determine the type of setup required, and review the available Deep Sentinel systems. With complete transparency, upfront pricing, and financing, we a committed to finding an affordable solution for you.
---
If you're interested in learning more about this security system installation in Marietta, please contact us at (951) 441-3007 today.
---
Protecting Your Home with a Deep Sentinel Security System
Epic Electric is making it easier and simpler to keep your home safe by offering Deep Sentinel security installation service. No more constant worrying about intruders or break-ins. Now you can rest assured knowing that one of the market's most advanced systems has your back.
The Deep Sentinel system creates a perimeter around your home with motion-detecting cameras that stream what's happening at your property directly to Deep Sentinel's smart hub. Moreover, the system uses computer vision and AI to identify potential threats, alerting live Sentinels on standby 24/7, waiting to intervene if they spot something suspicious.
The Live Sentinel Center will monitor your property for the following:
Burglary or robbery attempts
Auto package theft
Violent or suspicious behavior
Persons standing at your car or home entrance
Package deliveries
Additionally, you can request a response through your system.
You can have peace of mind every day of the week by having one of our Murrieta technicians install a Deep Sentinel system at your property!
How Long Does it Take to Install a Home Security System?
The time required for home security system installation can vary depending on factors like property size and system complexity. Typically, it takes several hours to a full day. However, for a more precise estimate tailored to your specific needs, it's best to consult with the home security service provider directly.
Deep Sentinel's Security Technology
With Deep Sentinel's security system technology, home safety has never been more effortless. The company offers two camera options, allowing you to find the solution to fit your needs.
The power-over-ethernet (PoE) security cameras offer:
Superior color night vision
2K or ultra 4K video quality
An 80-degree to 112-degree viewing angles
160-foot night vision
Furthermore, the smart PoE hub comes with a 4TB hard drive and provides lightning-fast processing while supporting up to 20 cameras.
Deep Sentinel also offers all-weather wireless security cameras to ensure your property is continuously monitored in high-definition video. You can connect 6 cameras to the 64GB smart hub, which has real-time AI prediction.
Whether you choose the PoE or wireless solutions, your system will be monitored by live Sentinels 24/7. You'll know that someone is always available to watch over your home.
If you're ready for next-level property protection, schedule a Murrieta home security system installation by our professionals today.
Reach Out to Epic Electric Today
You can never be too safe when it comes to your home. Deep Sentinel's system goes above and beyond traditional options, providing cutting-edge solutions to keep your property protected. With features like live streaming, AI-powered alerts, and Sentinels keeping watch 24/7, you and your family will stay safe.
---
Our team is here to discuss your home security system options in Murrieta. Call us at (951) 441-3007 or contact us online to schedule an appointment.
---
3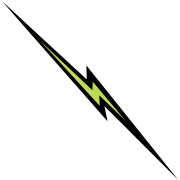 "Danny came out and solve the problem within 20 minutes and also told me how to save some more electricity by switching out my lights to LEDs"

- Mike B.

"The people there spoke to me with respect, diligence, and understanding."

- Oscar A

"I would refer Epic Electric to anyone I know. Their service, knowledge, and prices are fair."

- Lynn H

"Brandon was awesome! He was very professional. He finished the tasks we needed done in a timely manner. The office administration was helpful in getting me an appointment scheduled within the week."

- Glenn

"Wow it was done really quite quickly considering the amount of work. You can imagine the importance of having correct wiring for a commercial space, truly I'm over the moon to be able to work with this team."

- Orion S

"Great pricing and great work. Electrician did a great job setting down plastic to minimize any debris from falling on carpet and furniture while cutting holes in his area."

- V. Munoz