Murrieta Electrical Panel Upgrades
Experienced Electricians Serving Temecula & the Surrounding Areas
Electrical panels, also called service panels, are critical components of every residence. These panels are key to allowing you to safely use any electrical device or appliance within your home. As electricity flows to the electric panel, it is controlled to be carefully dispersed to distinct breakers. This is crucial to keep too much electricity from being sourced to a single place, since this could cause wires to fray and melt, and even lead to dangerous electrical fires.
The trouble is that even the most powerful of electric panels are not built to last for eternity. Particularly as our devices and appliances require a greater amount of electricity, panels become inefficient to handle this level of power flowing to several sources. In order to prevent a disastrous situation from occurring, reach out to Epic Electric for reliable Murrieta electrical panel upgrades. Our technicians are dedicated to keeping you, your family, and your home safe from any electrical problems.
---
Contact us now at (951) 441-3007 to learn more about safeguarding your house with a service panel upgrade.
---
Signs That You Need an Electrical Panel Upgrade
It is important to be on the lookout for certain warning signals that your current service panel is unable to handle the current number of appliances in your home or has simply worn out due to old age and corrosion. Moreover, certain fuse boxes that were installed in residences many years ago have also been discovered to have a shorter life expectancy, and are unable to handle the kinds of electrical tasks required in modern, daily life.
Signs You Need An Electrical Panel Upgrade:
Your lighting systems are continually flickering, sparking, or providing weak sources of power - If you notice that your lights are flickering or that your appliances seem to not be as powerful as before? It could be the circuit panel is In need of an upgrade that can handle larger current loads.
Your breakers often trip when you switch on one or more appliances - If your breakers are tripping often, it's probably due to the amount of appliances that are plugged into the circuit. If the circuit can't provide the correct power, it will cut the power in order to keep the wires in your home from over heating.
Burning Smell or Discolored Outlets- If you notice a burning smell coming from your outlets, that's a sign it may be time to upgrade your electrical panel. If you notice discolored electrical outlets, this could mean the wires behind your wall are over heating and could pose a fire threat. Call us right away!
Ensure Safety and Efficiency with a New Electrical Panel
Is your electrical panel outdated or struggling to handle the demands of your home's electrical system? It may be time to consider upgrading to a new, modern electrical panel. At Epic Electric, our experienced electricians specialize in electrical panel installations that improve safety, efficiency, and overall performance.
Benefits of upgrading your electrical panel include:
Increased electrical capacity to meet your home's needs
Reduced risk of electrical fires and other hazards
Improved energy efficiency and potential cost savings
Compatibility with new appliances and technologies
Enhanced electrical system performance and reliability
Our team of skilled electricians will assess your current electrical panel, determine your specific needs, and recommend the best panel upgrade options to suit your home and budget. Don't wait for electrical issues to arise – take a proactive approach to ensure the safety and efficiency of your home's electrical system by scheduling an electrical panel upgrade with Epic Electric today!
Upgrades for New Appliances
You may be thinking that your service panel is working just fine at the moment and is not experiencing any problems like those mentioned above. Perhaps you have moved into a newly built home or a recently renovated house, so you may assume that your service panel will be fine for years to come. While this can certainly be the case, it is important to remember that adding new appliances can drastically change the efficiency and strength of your service panel.
For example, large appliances, such as new refrigerators, freezers, ovens, televisions, air conditioning units, or laundry machines could affect the amount of power surging through your panel. This goes for outdoor appliances too, such as hot tubs or pools. Adding onto your home, or remodeling different, high-powered rooms, from a kitchen to an office space, might require you to have an upgrade as well.
Prevent Hazardous Situations with Proactive Evaluations
The best way to prevent electrocution or a devastating electrical fire is by making sure that your panels are completely able to handle the power surging through your home at any given moment. To guard your house from these dangers, get in touch with Epic Electric for a detailed assessment of your home's service panel.
---
Call us today at (951) 441-3007 or contact us online so we can provide you with total peace of mind with our Murrieta electrical panel upgrades.
---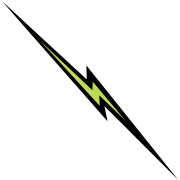 "Danny came out and solve the problem within 20 minutes and also told me how to save some more electricity by switching out my lights to LEDs"

- Mike B.

"The people there spoke to me with respect, diligence, and understanding."

- Oscar A

"I would refer Epic Electric to anyone I know. Their service, knowledge, and prices are fair."

- Lynn H

"Brandon was awesome! He was very professional. He finished the tasks we needed done in a timely manner. The office administration was helpful in getting me an appointment scheduled within the week."

- Glenn

"Wow it was done really quite quickly considering the amount of work. You can imagine the importance of having correct wiring for a commercial space, truly I'm over the moon to be able to work with this team."

- Orion S

"Great pricing and great work. Electrician did a great job setting down plastic to minimize any debris from falling on carpet and furniture while cutting holes in his area."

- V. Munoz