Murrieta EV Charger Installation
Enjoy the Benefits of an EV Charger for Your Electric Vehicle at Home
In the state of California, those who drive electric cars have been offered increasing amounts of tax credits for cutting carbon emissions. Recently, those who get a charging station installed at their home or office have been enjoying even greater rebates. In order to take advantage of the largest rebates, drivers are encouraged to charge their vehicles at night. However, this sometimes requires automobile owners to also obtain a different meter to measure the car charger's usage itself. Our knowledgeable technicians can advise you on different options of financial incentives to ensure that you get the best electricity rates and credits for your installation.
Contact us now at (951) 441-3007 for an estimate on an EV charger installation!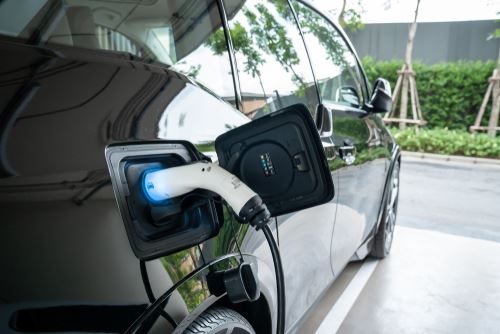 3 Benefits of Having an EV Charger in Your Garage
Cost Efficiency - Instead of having to pay a random third party fee every time you need to charge your battery, you can pay a flat fee for having a charger at your home and have unlimited energy to use. Though you may see a small spike in your electric bill, the money you'll be saving by not needing to go to public charging stations will still be a huge benefit.
Convenience - It will typically take four to six hours to fully charge your EV with a level 2 charger. But, if you have to be somewhere early the next day and your vehicle is low on battery, you'll need to charge it at a public station, but having to wait for 4 hours isn't the most convenient thing to do. If you have an EV charger at your own home, you can charge your vehicle the night before and not even worry about it the next day.
Safety - You assume some of the similar risks to parking your car on a street when you leave your car to charge at a public station. There's always a chance that your car could be damaged, stolen or even vandalized. When you have a charger in the safety of your own home, you don't need to worry about these things happening to your electric vehicle.
As our country endeavors to make more sustainable sources of energy, people have consistently been drawn to electric vehicles as a more affordable solution. Electric vehicles have been proven to dramatically help cut carbon emissions that are endangering our environment, as well as the health of humans and animals. Purchasing an electric car is also a critical way of supporting our national economy, instead of always relying on fuel and energy from foreign countries, which is why the government has been rewarding EV drivers with large tax breaks and rebates.
---
Contact us now at (951) 441-3007 to discover more of the benefits of having a dependable electric vehicle charging station at your home.
---
Types of Electric Car Chargers
In the same way that there are countless kinds of automobiles, there are multiple kinds of charging stations as well. If you are installing an EV charging station at your home, you will want to carefully consider which option would be best for your vehicle. There are different speeds of chargers, which simultaneously can accommodate different levels of power.
The primary kinds of EV chargers include:
Rapid chargers - These use 50 kW DC charging and utilize tethered charging.
Fast chargers - These use 7kW fast charging, and can either have tethered or untethered charging.
Slow chargers - These use in between 3 kW and 6 kW charging, and can either have tethered or untethered charging.
Installing Electric Vehicle Charging Stations in Temecula & the Surrounding Areas
Determining the kind of charging station you need, with the appropriate speed and number of connector options, entirely depends on your individual automobile use, and the amount of time you usually spend at your home. It can be challenging to figure out what is your exact usage, so let our experienced technicians take on the hard work and hassle for you. We can offer detailed advice that can help you select which options would most likely fit your unique needs. Here at Epic Electric, we are dedicated to personalizing our customer support, so take advantage of our free, tailored estimates at any time.
If you own an electric car or are thinking of purchasing one of these excellent alternatives for transportation, it is essential that you also look into EV charger installation in your Murrieta home. Epic Electric is able to set up a reliable electric car charging port at your home, so that your car will be ready to go at a moment's notice.
---
Call us today at (951) 441-3007 or contact us online to ask any queries regarding our Murrieta EV charger installation.
---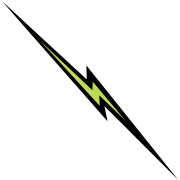 "Danny came out and solve the problem within 20 minutes and also told me how to save some more electricity by switching out my lights to LEDs"

- Mike B.

"The people there spoke to me with respect, diligence, and understanding."

- Oscar A

"I would refer Epic Electric to anyone I know. Their service, knowledge, and prices are fair."

- Lynn H

"Brandon was awesome! He was very professional. He finished the tasks we needed done in a timely manner. The office administration was helpful in getting me an appointment scheduled within the week."

- Glenn

"Wow it was done really quite quickly considering the amount of work. You can imagine the importance of having correct wiring for a commercial space, truly I'm over the moon to be able to work with this team."

- Orion S

"Great pricing and great work. Electrician did a great job setting down plastic to minimize any debris from falling on carpet and furniture while cutting holes in his area."

- V. Munoz