Murrieta Electrical Sub-Panel Installation
Experienced Sub-Panel Services in Riverside County
Are you considering installing an electrical sub-panel in Murrieta? Perhaps you are interested in learning more about electrical sub panels and their benefits to decide if you really need one. In either case, you have come to the right place. Epic Electric is a premier provider of all types of electrical services, including the installation of electrical sub-panels. If you determine you would like to start benefitting from this component, be sure to give our team a call. We'll make sure your new sub-panel is installed safely and correctly.
---
Are you looking to add a sub-panel? Call Epic Electric today at (951) 441-3007 or contact us online to let one of our licensed electricians handle your instillation!
---
What Is an Electrical Sub-Panel?
Every home or commercial property is equipped with an electrical panel – the large box with a bunch of switches (known as breakers) that is usually found in a basement, closet, or utility room. If you have ever experienced the power going out because too much electricity was being drawn from one circuit, you would have had to take a trip to the electrical panel to flip the breaker to restore power.
An electrical sub-panel is basically a smaller version of this and designed to distribute power to a specific area on your property. The sub-panel is fed from the main service panel by a single feed 240-volt circuit, which is divided into additional circuits within the sub-panel. Sub-panels are typically installed in an area of the property that is a large distance away from the main panel, such as a garage, shed, garden house, or barn. Equipped with its own breakers, the sub-panel is used to regulate the flow of power to the outlets, switches, and appliances within that area of the property. It is installed in a convenient area that is easily accessible, allowing occupants to simply manage the breakers without needing to go to the main panel.
How to Determine the Right Size of a Sub-Panel
There are two main considerations when determining what size sub-panel you need:
Main service offering – The amount of power load available for your new sub-panel will depend on your current electrical service in your main panel. For example, if you currently have a 200-amp service, you would be able to add a 100-amp sub-panel to feed power to an area on your property. On the other hand, if you only have a 60-amp service in your main panel, you will need to upgrade your electrical service before adding a sub-panel.
Power load required – The second consideration is how much power will be required in the area of your property where you are installing the sub-panel. If you are planning to only power general circuits and lighting, a smaller panel will suffice. However, if you would like to supply power to a larger appliance, such as an air conditioner, heater, water heater, oven, or range, you should consider installing a panel with larger capacity.
What are the Benefits of A Sub-Panel?
Sub-panels are a good thing to have if your home runs a lot of electronics or has a lot of extra rooms with heavy electrical requirements. Maybe you are wanting to create a home theater or even a home office, a sub panel has huge benefits that come with them.
Offset Main Electrical Panel Load - Sub-panels are a great help to your main circuit breaker as they can help take the load off of it. This means that your electrical system won't melt fuses or trip circuit breakers.
Main Panel is Overcrowded - If your main electrical panel is overcrowded with wiring and it looks more like a bowl of spaghetti a sub-panel can help organize and remove that mess of wires in your electrical panel.
New Addition - If you are adding onto your home and your electrical panel is already full, a subpanel helps us by giving allowing us to have a blank slate to wire up the addition.
Contact Us Today To Get Started
Just like main panels, sub-panels must be installed according to specific rules as detailed in the National Electric Code (NEC). Some of these requirements include installing the panel in a dry location that is not exposed to moisture. It must also be a certain height above the floor and have enough clearance in front of the panel. Above all, you'll need to make sure that your sub-panel is properly integrated into your main service panel.
Epic Electric is here to handle every aspect of your electrical panel installation in Murrieta. We make the process simple and hassle-free. Whether you need a sub-panel for an outbuilding or a room addition, or as a dedicated circuit for your new EV charger, we'll make sure all your needs are met.
---
Contact Epic Electric today for a FREE estimate!
---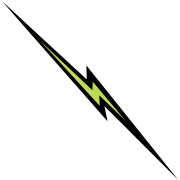 "Danny came out and solve the problem within 20 minutes and also told me how to save some more electricity by switching out my lights to LEDs"

- Mike B.

"The people there spoke to me with respect, diligence, and understanding."

- Oscar A

"I would refer Epic Electric to anyone I know. Their service, knowledge, and prices are fair."

- Lynn H

"Brandon was awesome! He was very professional. He finished the tasks we needed done in a timely manner. The office administration was helpful in getting me an appointment scheduled within the week."

- Glenn

"Wow it was done really quite quickly considering the amount of work. You can imagine the importance of having correct wiring for a commercial space, truly I'm over the moon to be able to work with this team."

- Orion S

"Great pricing and great work. Electrician did a great job setting down plastic to minimize any debris from falling on carpet and furniture while cutting holes in his area."

- V. Munoz