Lighting Design & Installation in Murrieta
Installing Quality Lighting Systems in Temecula & the Surrounding Areas
One of the most critical features to consider when you are constructing or remodeling your house is the design of your lighting. Planning the scope of your home's lighting involves far more than just picking some nice features and screwing in some light bulbs. You need to determine what types of illumination suit your home's layout, as well as your own individual aesthetic preferences. Simultaneously, you will also need to find a way of preserving energy, keeping your electrical use sustainable, efficient, and affordable.
Trying to fulfill all of these components to create a beautiful but functional space can be overwhelming, unless you have knowledgeable contractors to help guide you through the process of superior lighting design and installation in Murrieta. From start to finish, our experts at Epic Electric are available to support you in planning, preparing, and executing your fantasy of a relaxed, stylish, and well-lit home.
---
Contact us now at (951) 441-3007 or send us a message online and we will be glad to schedule a detailed consultation to begin setting your imagination into motion.
---
Comprehensive Solutions for Any Type of Illumination
When it comes to designing the lighting of your home, you will need experts who are highly familiar at planning and installing the layout of multiple kinds of lighting systems. After all, the lighting in your elegant kitchen will be quite different from illumination you need for your modern home gym, which will differ again from a cozy library or relaxing master suite bedroom. If you require lighting for external spaces, such as your backyard, fire pit, or patio, we can provide great solutions for these as well.
Trust our professionals to support you with any lighting need, including those requiring installations for:
LED lights
Cabinet lights
Décor and art lighting
Kitchen lights
Bathroom lighting
Recessed lighting
Deck, patio, backyard, and swimming pool lighting
Customized Design for Your Preferences
From the moment we have our first consultation with you, our enthusiastic electrical contractors are determined to bring your imagination to life. We will discuss each room, hallway, and entrance of your home, outlining the specific purposes of each location and the kind of atmosphere and ambience you want to create. While it is necessary to have certain bright types of lights for performing functional tasks within a bathroom or closet, you will also want to consider the mood and warmth level of your illumination, especially in rooms where you spend a lot of time. Our technicians will also discuss possibilities of having accents and even color features, if you want to showcase a mantle or valuable pieces of art. From Lutron smart landscape lighting control solutions to your own custom design, we have the knowledge and manpower to get you the right setup exactly how you want it.
Benefits of Professional Lighting Installation
You may think that installing your own lighting should be a breeze. But, depending on how complex the project you are attempting to accomplish, you may require a professional's help due to certain projects being riskier than others. Below are 3 benefits that come with professional lighting installation.
Technicians with Vast Experience & Knowledge - With professional electrical technicians working on installing your home's lighting, you benefit from the knowledge and experience they have received by working on lighting installations routinely. They know the ins and outs of installing lights properly and safely.
Improve Home's Curb Appeal - By having lights installed by a professional, you also improve and increase the curb appeal of your home. Our technicians can also provide advice on the best lighting design that will help improve and amplify the aesthetics of your home.
Fast & Efficient - A huge benefit of hiring a professional is that they are fast and efficient at doing so. A project that could take you the entire day can be accomplished by a professional in a couple of hours. This expedited service allows for you to experience the joys of your new lighting, much faster.
Trust in the Integrity of Our Professional Service
Once we have thoroughly planned all aspects of your lighting design needs, from the style of individual fixtures to the kind of bulbs that provide appropriate levels of power with the highest range of efficiency, you can trust our team to provide superior installation. As we execute each step of the process, our professionals at Epic Electric will keep you closely updated. By the end, you will be delighted to enjoy a custom-designed space that perfectly fits all your needs and desires.
---
Call us today at (951) 441-3007 or contact us online for lighting design and installation in Murrieta you will be proud to show off to friends and family.
---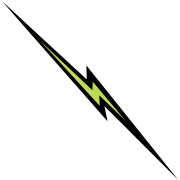 "Danny came out and solve the problem within 20 minutes and also told me how to save some more electricity by switching out my lights to LEDs"

- Mike B.

"The people there spoke to me with respect, diligence, and understanding."

- Oscar A

"I would refer Epic Electric to anyone I know. Their service, knowledge, and prices are fair."

- Lynn H

"Brandon was awesome! He was very professional. He finished the tasks we needed done in a timely manner. The office administration was helpful in getting me an appointment scheduled within the week."

- Glenn

"Wow it was done really quite quickly considering the amount of work. You can imagine the importance of having correct wiring for a commercial space, truly I'm over the moon to be able to work with this team."

- Orion S

"Great pricing and great work. Electrician did a great job setting down plastic to minimize any debris from falling on carpet and furniture while cutting holes in his area."

- V. Munoz